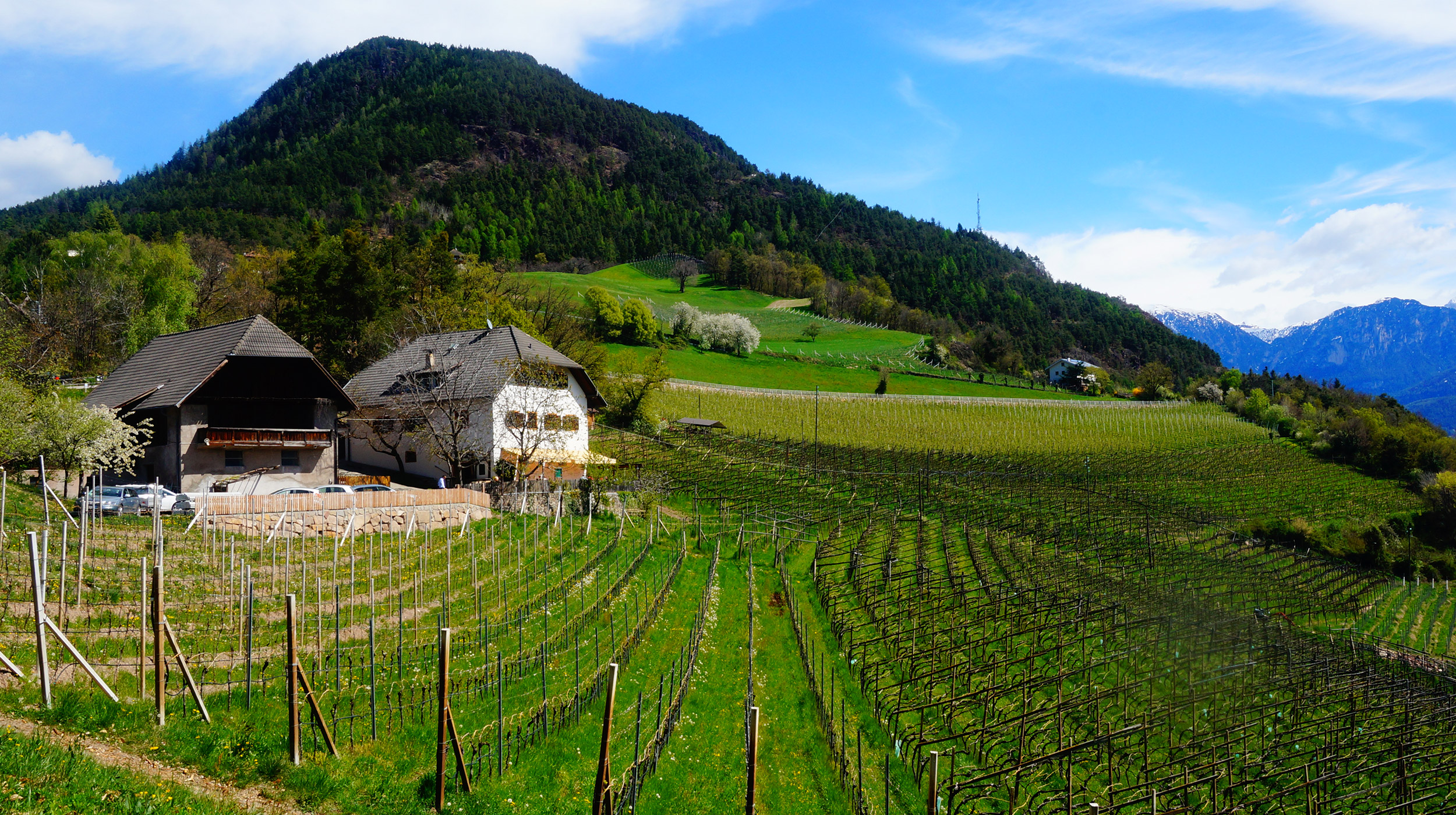 In the immediate surroundings of Bozen, you will find "Patscheiderhof", located in the picturesque village of Signat situated on "the Ritten" of Bolzano mountain, which can easily be reached within about 15 minutes drive by car.
For a beautiful scenic drive, we recommended you to use the Rittner road for about 7 kilometers until you reach the "Unterinnerhof". Here you will find a large parking lot and a lovely forest trail will then lead you within a 30 minute stroll, directly to Patscheiderhof.
Dear guests of the Patscheiderhof,
unfortunately the restaurant is closed since 2022.
However, we do not want to deprive you of our beautiful courtyard and are happy to open our doors for your private celebration, as an event location in South Tyrol for special occasions.
Whether wedding, birthday party, company celebration, business lunch or other plans, we will gladly rent you our cozy rooms, whether in the courtyard under the wonderfully cool walnut trees or on the sun terrace entirely according to your needs. In the warmer months, our beautiful old barn is also very suitable for this, or rather in our more than 300 years old cozy farmhouse parlor and the adjacent new Stübele. For the party afterwards we have a cellar with bar.
Of course, the Patscheiderhof also attaches great importance to the physical well-being, which is why we can gladly recommend a catering service from Bolzano, which follows a similar kitchen philosophy.
If required, you are also very welcome to rent our guest rooms and spend a relaxing evening.
For further details and inquiries patscheider@happystudio.it
.